Today, in this vibrant and dynamic environment, connecting with the business world and with those around us is vital. Sign Partners understands how much this matters to you, providing a spirited "can do" attitude, personalized and customized services. Energy, enthusiasm and precision are the cornerstones of our team.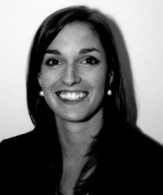 Mirel
Mirel is the Managing Owner of Sign Partners and runs project management for large jobs. She is also the lead sales and responsible for marketing. Mirel communicates constantly with customers to maintain relationships and reinforce unique product and customer experience.
Holding senior roles in Sales & Marketing in different countries with Banyan Tree Hospitality Group, Mirel's assignments encompassed project management, develop and building new market opportunities, and sales strategies.
She lives in Boca Raton with her husband Matheus and loves the outdoor under the sunny and clear skies of Florida. On the other hand a winter escape to the mountains for snowboarding is a real treat.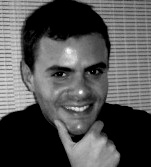 Matheus "Matt"
As Managing Owner, Matt is the General Manager and runs day-to-day operations, along with project managing large jobs. Matt's approach is focused on identifying what is important and creating value, based on customer's expectations and needs.
His passion and knowledge translates into extraordinary quality signs, fine craftsmanship and excellent service.
Matt was managing several hospitality development projects in different countries, leading large teams and complex assignments in China, UAE and Indonesia.
After living in all corners of the world, Matt is passionate about embracing the culture and community of each location, building and enriching partnerships. Not to forget his passion for the culinary aspects of each country and place.