Sign Partners successfully executed the signage rebranding of ADMA's facility in Boca Raton, FL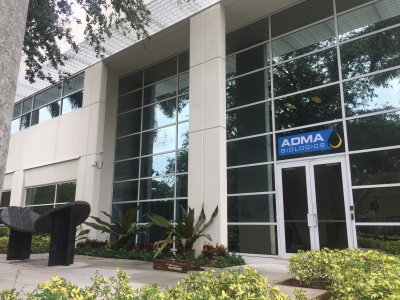 As ADMA took over the plasma production facility in Boca Raton, previously owned by Biotest, the new management decided to go for signage design with the objective of rebranding the facility.  A Creative Marketing Agency was assigned the charge of this project who, in turn, appointed Sign Partners to handle the development and installation of indoor signage and outdoor signage, for office branding. As expected of this provider, the project was executed with a flawless perfection and as reviewed by the clients, it matched their expectations and satisfaction. Let's explore the key points in this regard.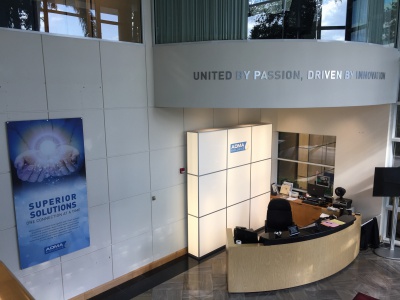 The outdoor signage design  
Starting from the scopes of action, outside the office premises, Sign Partners started with the monument sings and the window graphics that clearly conveyed the message regarding the change management. Use of these outdoor signs included the logo of ADMA that came effective in propagating the news about the company, taking over the existing facility. In addition, these signs will probably welcome the guests inside the facility and hence, it is expected that the visitors will get inside the premises with a good feeling about the brand.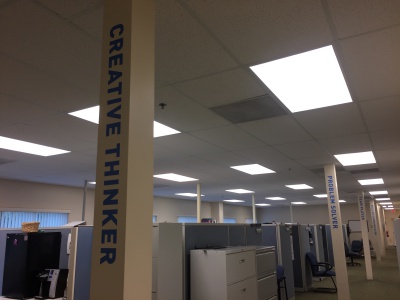 The key points about indoor signage
As Sign Partners did a marvelous job for outdoor branding, they kept up the good task for the indoor signs as well. Following are the key points about the interior signs used in the project:
·      The tagline of the company was incorporated in the lobby signs in Dimensional Routed lettering. This design not only enhances the aesthetic of the place, but, producing more visibility of the company's tag line, paved the way for company branding.
·      Use of office signs that will guide the visitors to find the site they are looking for, without getting into hassles. This will give them the finest impression that, in turn, will boost their engagement with the brand.
·      In addition, Sign Partners adopted the use of cubicle signs and suite signs that will make it easier for the employees to find their workstations and the meeting & conference rooms. The vision, mission and value statement of the company were incorporated in these signs to keep the employees motivated and engaged with the business objectives.
·      Wall graphics were used with the name of each department printed on it. Wall decals were also used to display the new company logo throughout the facility.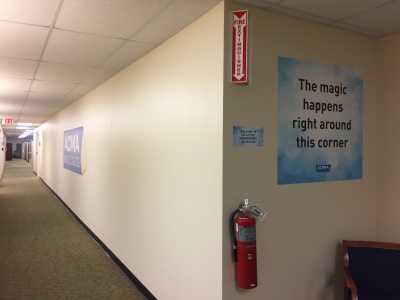 The project was completed, in strict adherence to the timeline and competitive expenses that produced 100% satisfaction of the consultant and the client. It is expected that these signage designs will pave the way for successful Rebrading of the business, producing the client the best value for their money.
Sign Partners is a local partner for corporate branding needs including full execution of the project. Different types of signs like monument signs, window graphics, wall graphics, suite signs etc. are produced locally in a cost effective and timely matter. Contact Sign Partners via 561.270.6919 or info@sign-partners.com